PrEP Uganda App launched for HIV prevention and management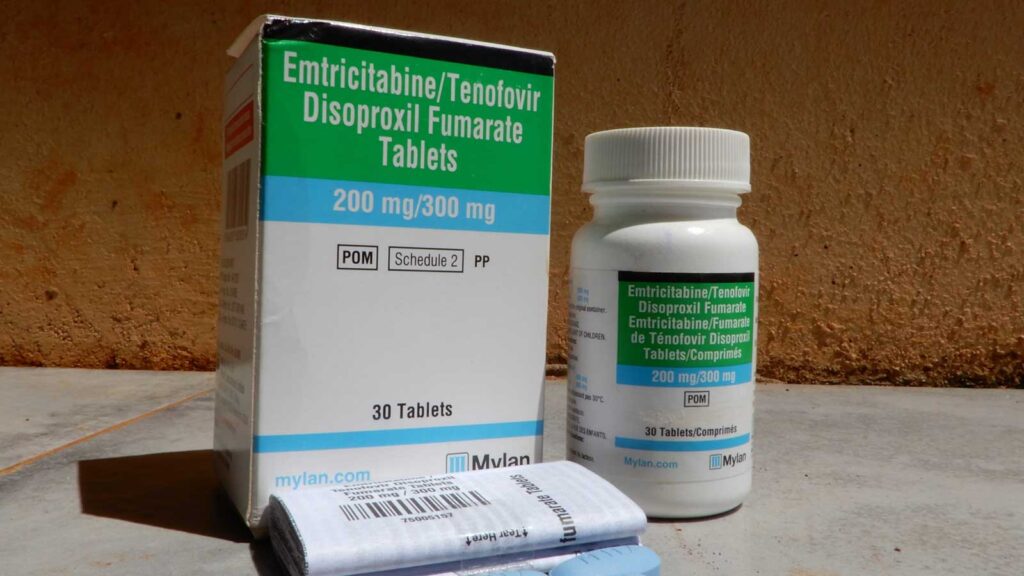 By Esther Nakkazi
A user-friendly app used to access information about HIV prevention and a daily pill that can prevent HIV has been developed. The Pre Exposure Prophylaxis (PrEP) app called 'PrEP Uganda' assessed on smartphones was initiated by Charles Brown the executive director Preventive Care International (PCI).
PrEP is a daily pill taken by someone who is HIV negative (Uninfected) before they are exposed to HIV. The PrEP Uganda app will be used for adherence and retention and it has a feature that allows the user to get all information about PrEP including – the nearest sites offering PrEP within that location.
It is also mainly targeted for people who are stigmatized, key populations and meant to empower young people to champion the end of new HIV infections through the PrEP Uganda mobile app.
"For any medication to be effective, the person taking it must adhere well. This mobile app enables a person taking PrEP to set reminders for daily swallowing of the pill. A person can also set a reminder to pick drug refills," Brown told journalists attending a media science cafe organized by the Health Journalists Network in Uganda (HEJNU) held on 26th November.
The mobile app that can be assessed for free through the google app store (play store) for all Android users has an interactive session that allows the user to ask questions about PrEP and HIV prevention and get answers from an expert. The version for IOS (iPhone) users is being developed.
Uganda has made great progress towards ending HIV and achieving the 95,95,95 targets but infections among key and priority populations are still high averaging 2 to 4 times the national prevalence.
As high as 570 new infections per week happen among adolescent girls and young women (AGYW) in Uganda. Prompted by the findings from the studies and WHO recommendations, Uganda
adopted PrEP as an additional strategy for HIV prevention.
Roll out of PrEP started in July 2017 and to date over ninety (90) facilities are implementing PrEP across the country. Over 16,000 individuals at substantial risk of acquiring HIV have been enrolled on PrEP including discordant couples, Sex workers, Men who have Sex with Men (MSM) and People who use drugs (PWUD), Transgender, Fisherfolks, adolescent girls and young women (AGYW) among others.
Despite reaching several clients with PrEP, the program has experienced a number of challenges including myths and misconceptions, the stigma associated with the use of ARVs among others. These can be addressed through user-friendly technologies like mobile Apps that someone can use to access information.
"As we celebrate World Aids day, we need to make all options for HIV prevention available to everyone to choose what is preferred. We need to create safe spaces for adolescent girls and young women to freely access HIV prevention and reproductive health services. We need to involve AGYW, Key and Priority populations in planning and delivery of services," said Brown.
"Together with duty bearers we need to focus on eliminating all forms of stigma towards people living with HIV and support them to adhere and achieve viral load suppression. Science has proven that when people living with HIV achieve viral load suppression to an undetectable level they can not pass on the virus to other people (Undetectable = Untransmittable). A combination of these interventions while not living anyone behind will enable us to achieve epidemic control," Brown told HEJNU journalists.
In Uganda, an estimated 1.3 million people are living with HIV and 52,000 people become newly infected with the virus annually. According to the National HIV and AIDS Strategic Plan (NSP), 2015/16 – 2019/20, the prevalence of HIV has a geographical heterogeneity with urban residents being more affected. The prevalence of HIV differs among the different subcategories with key and priority populations being affected more than the general population.